Are you looking for how to copy an image from a website that is protected? It is very common to save images from a website for academic and online projects. But what to do if websites do not allow you to save copy-protected images or download protected images?
We have witnessed a lot of websites that protect images on the website by disabling right-click option, and you are unable to save images on your computer as you usually do.
It doesn't mean that you can not save copy-protected images from a website; I am going to discuss the best possible solutions on how to copy an image from a website that is protected.
Why Are Some Websites Not Allowed To Save Protected Images?

When you visit a website searching for images, you simply do right-click with your mouse (or touchpad) and copy or save an image. But this phenomenon is not the same across all the web pages or websites.
Many websites disabled right-clicks across all web pages to protect their content. In this situation, neither you can copy texts nor copy images from the website. You get error messages like copyrighted images, right-click disabled, owner blocked right-click, copying images and texts are not allowed, etc.
If the proprietor doesn't want that user to copy images and texts from his website and reproduce it, then they disallow users to save protected images or copyright images. The copying task is performed by right click on the image, which owners disable by inserting a blocking code.
How To Copy An Image From A Website That Is Protected?
If you are also looking how to download an image from a protected website that is obviously of utmost importance for you, then here is good news for you. There are various and simple methods to copy a protected image.
Follow a step-by-step guide to save copyrighted images with a few clicks. We will discuss saving copyrighted images when right-click is disabled and when it is enabled.
Save Pictures from Copy Protected Websites using Page Source
This method may not be a shortcut but an easily accessible solution to save images from copy-protected websites. You don't have to do any coding, neither required to paste any code on HTML.
This method is applicable only when the website allows a right-click. To copy an image from a protected website, you just have to view the page source and extract an URL to get the image. Follow the below steps for a comprehensive guide.
Go to the website or webpage from which you want to save images.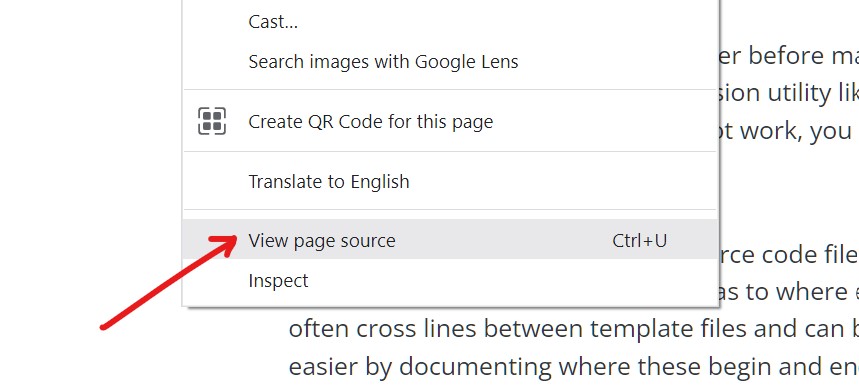 Perform right-click and select view page source from different options.
You can also use the shortcut key to view page source; Ctrl+U.
Now, you are on an HTML code/snippet of a webpage.
Perform Ctrl+F and type .jpg, .png, etc (individually) to find the image.

You can see the image URLs on your screen, whatever the format used by the website.
When you click on the URL, the particular copyrighted image will be open in a new tab of your browser.
Now again, perform the right-click and save the image or copy the image from a protected website.
How To Copy An Image From A Website That Is Protected Via Inspect Element?
For most web-related problems, the inspect element tool is a perfect tool. We already discussed how to unblur text and images using inspect elements in our previous articles.
This method is helpful to copy an image from a protected website that has a disabled right click. Let's see how to copy a protected image using inspect element.
Go to the website or webpage where you want to copy the copyrighted image.
Perform right-click on the blank area anywhere on the webpage.

Among different options, select inspect option.
Your system screen splits into two fragments; right (HTML) and left (original page).
You are currently elements tab (see at the top of the HTML part).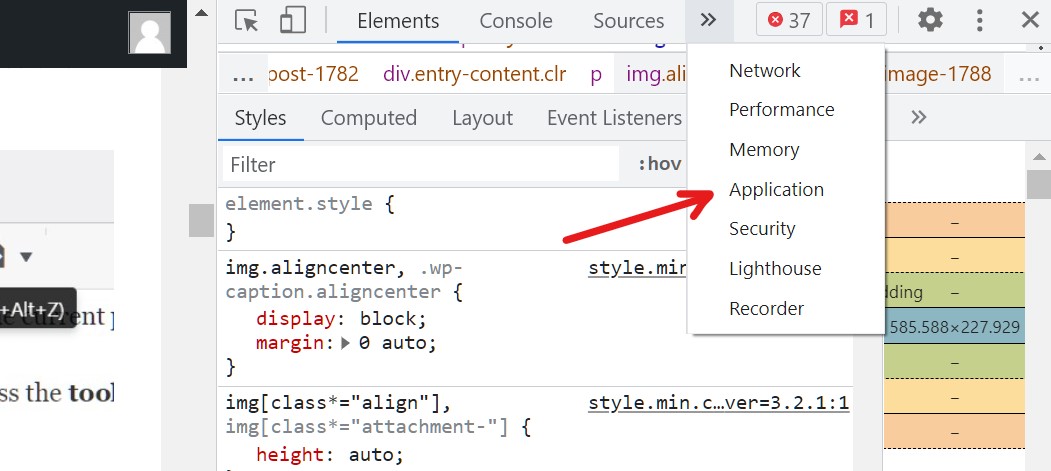 Click on the forward >> button to display more options; elements-console->>.
Select the Application option from the menu bar.
A long column opened adjacent to HTML codes.
Scroll down this page and select Frame from the bottom last.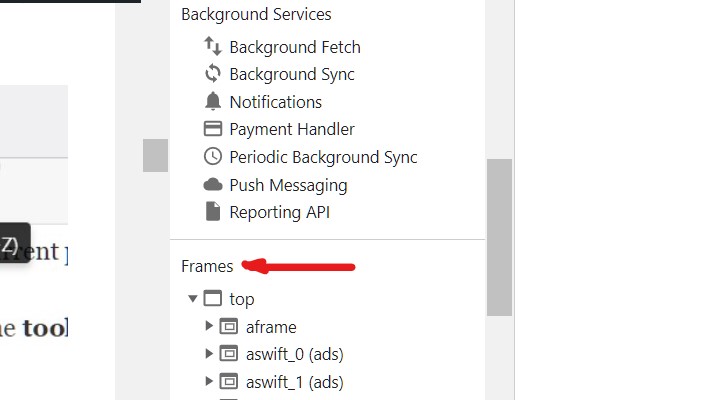 Just below the frame, there is a small right arrow (front of top text); click on this.
All the frames from a webpage get activated.
Scroll down again and click on the left arrow in front of the image text.
Now you have reached your destination frame.
All the images from the webpage appear in front of your screen, whether they are protected or not.
Select your desired image from the list and click on this.
When you click on any image name, its preview will be displayed on the right side rectangular box.
Take your cursor over the image and perform right-click, select the save image option, and the image will be saved on your computer.
Save Protected Picture From A Website Using PrtSc
The above two techniques may not be ideal for all users because both entail a laborious process as well as certain technical aspects. You can also copy an image from a protected website without facing coding and all.
There's always no need to download or save a copyrighted image if there are alternatives. Almost every device allows taking a snapshot on their device, including Mac, Windows, iOS, etc. You can utilize this method instead of saving the image.
The process involves in taking a snapshot varies according to the device you are using. For instance, you can take a snapshot and save a copyrighted image by pressing the key Win+Shift+S on a Windows device.
Similarly, you can take screenshots on other devices using the PrtScr button on the keyboard to save images. If you are using Mac, Read our detailed guide on how to take screenshots on Mac.
How To Copy An Image From A Website That Is Protected Using Extension?
Undoubtedly, extensions (or add-ons) are added to browsers to lower the burden on the users. Fortunately, there are many free right-click enabling extensions that allow you to save an image from a protected website.
One such extension is Enable Right Click for Google Chrome, available on Chrome. This extension ensures that right-click is enabled on every website so that you can save a protected image from any website.
Go to this link and click on add to chrome to download the extension.
Once downloaded, it will be added in front of your browser's address bar.
Now visit your required website and click on the extension icon on the right side.
Select and click on Enable Right Click for Google Chrome.
Now and onwards, you can download an image from a protected website by right-click button.
Final Thoughts
It is all about how to copy an image from a website that is protected, and I hope this guide helps you. Many websites disable right-click and disallow saving images to protect their copyrighted contents.
However, it is not a tough nut to crack the code and enable right-click to copy a protected image. We have discussed different methods to copy an image from a protected website that disabled right clicks.
You can download protected images using the page source, inspect elements, utilize PrtSc, and an extension. Implement any method which is most convenient for you to resolve your query on how to copy an image from a website that is protected.